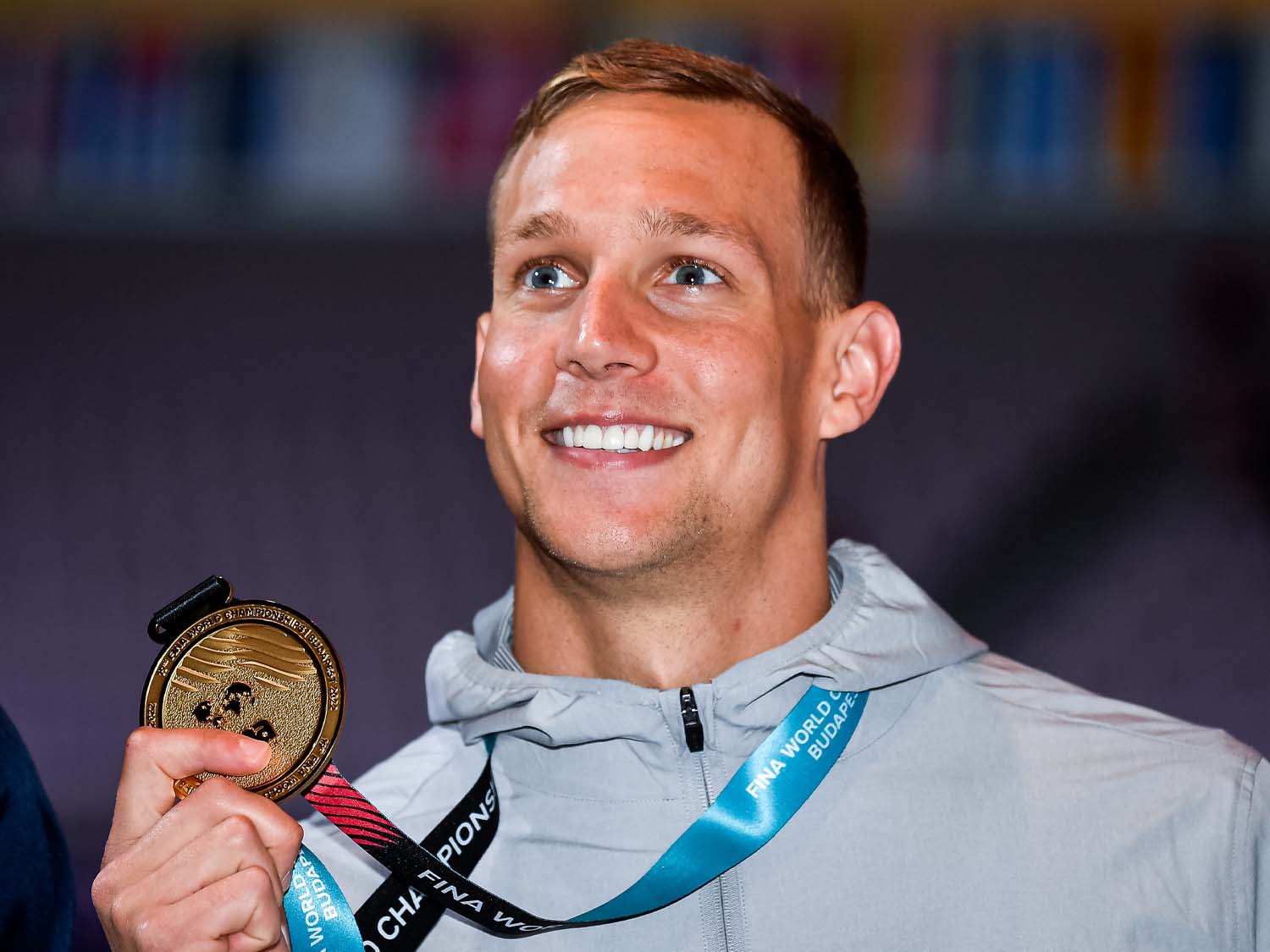 Caeleb Dressel breaks the silence with an Instagram post
Caeleb Dressel breaks the silence with an Instagram post; "I know I can swim and be happy"
Halfway through the world championships, the American star Caeleb Dressel withdrew from competition due to undisclosed health issues. Dressel had not spoken publicly since leaving Budapest until he posted on Instagram on Sunday evening. In the post, Dressel said he hadn't swum since Worlds, was happy without swimming and still planned to return to the sport.
In the post, Dressel said:
"Hey guys I haven't been here at all but wanted to share an update with what I've been up to. I haven't swum since the worlds and I can honestly say I have been happy without swimming. I really miss that.

"A few things I did…I finally honeymooned in Iceland, bought a tractor, hiked another section of the Appalachian Trail, swam with manatees.

"I know I can swim and be happy. I've had them both at some point in my life and I'm working on them. If you need a break, take one.

"I'll be back."
Before leaving Worlds, Dressel won the world titles in the 400m freestyle relay and 50m butterfly, but after qualifying second in the preliminary 100m freestyle, he scratched that event, and a day later USA Swimming announced that he was finished for the competition. Dressel has won six Olympic gold medals in his career, including five at the Tokyo Games last year, and despite eliminating three individual events at Worlds, he still ranks first in the world in the 50 freestyle, 50 butterfly and 100 butterfly while he was ranked sixth in the 100 freestyle.
Dressel did not take an extended break after those Games as he returned to International Swimming League competition just a month after leaving Japan. But this isn't the first time Dressel has been away from the water for a long time. During his senior year of high school, he quit swimming for nearly six months after a stellar performance at the Winter Junior Nationals. Dressel came back from that layoff to become the best swimmer in college swimming, and in 2017 he was the best male swimmer in the world, a perch he held until the 2021 Olympics.