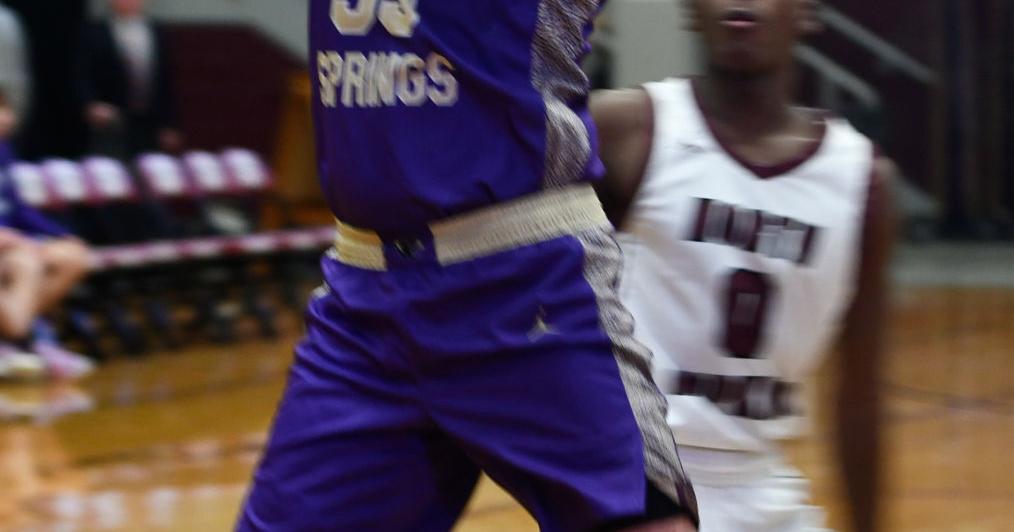 Dawson returns to court after extended hiatus | Dawson Springs Progress
The Dawson Springs boys and girls basketball programs returned to the field this week after a long hiatus caused by the December 10 tornado. The girls managed to get two games through in the first two days of the week, while the boys resumed their season on Tuesday night against the last team they had played before the tornado.
The Lady Panthers opened the week Monday against Trigg County in Cadiz. The Lady Wildcats handed Dawson a 66-33 loss in their opener.
On Tuesday night, the boy / girl double header was named "Dawson Strong Purple and Gold Night" by the Maroons, and for the Panthers and Lady Panthers it was about much more than basketball. It wasn't just the final score. This game consisted of continuing to live.
"Basketball will help these guys feel normal, even if it's only for a small part of their day," said Blue.
The Panthers won Game 1, but a steal from the Maroons led to a 7-0 back-to-back basket streak from Zach Tow of Madisonville, the state's eleventh ranked rebounder with an 11.1 RPG average. They claimed the first quarter 23-11 and the first half 43-21.
Dylan Skinner would lead the Panthers in goals, with eleven points in the game, while Rex Blue and Rett Nieters each scored ten, and Addison Whalen added three points to the effort.
On the girls side, the Lady Maroons went even further than their male comrades to honor Dawson Springs. Madisonville warmed up and wore purple "Dawson Strong" t-shirts over their uniforms.
But the niceties ended with the opening announcement. The 10-2 Lady Maroons led from the start, handing Dawson Springs a 74-30 loss.
Abby Ward led the Lady Panthers in scoring, scoring half her team's points that night. Trinity Randolph added four, Natealee Oldham and Gracie Harper scored three, Lyla Hoffhines and Madelyn Huddleston each scored two and Macy Drennan hit one from the charity strip.
Dawson will not waste time coming back to it. They are expected to host Trigg County tonight in Dawson Springs. Kick-off is set for 7 p.m. The 6-7 Wildcats are coming off a triple overtime loss to Webster County in Tuesday night's first round of the Kentucky 2A Championship section tournaments.
The Lady Panthers will also be in action as they head to the UHA for a 7.15am kick-off.