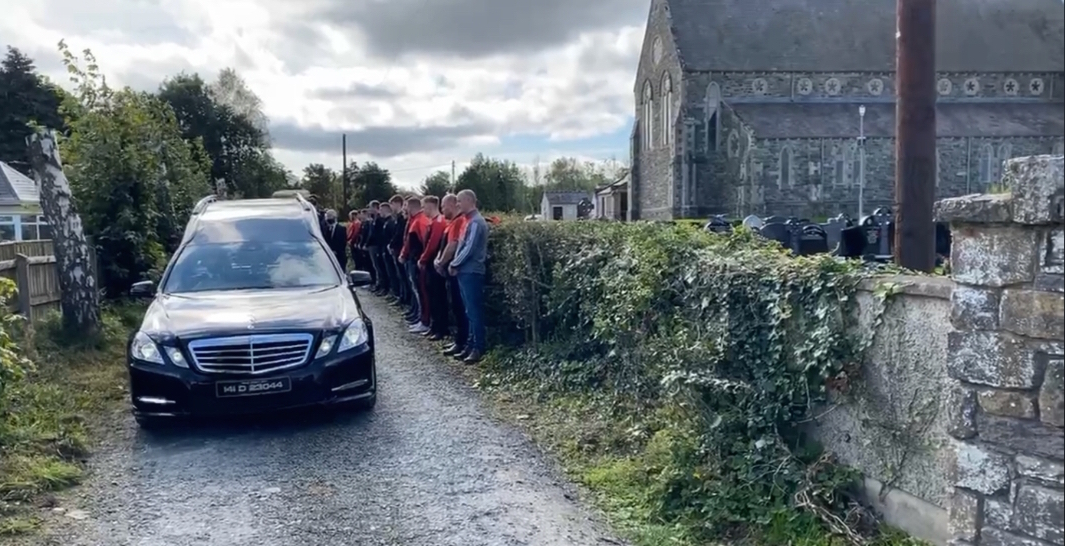 Emotional day as Joe Carlin rests – Donegal Daily
There were some moving scenes at Crossroads, Killygordon yesterday as the community bid farewell to Joe Carlin, a man who has been so invested in all aspects of life in the area.
Joe's casket was carried the short distance from the family home to the adjacent St. Patrick's Church by his four brothers and two sons as a large crowd gathered along the road to bid farewell while maintaining a social distance.
Chief celebrating Fr. Patsy Arkinson, PP spoke of Joe's many accomplishments in his life. He excelled in everything from hurling to Gaelic football, soccer, cycling and kayaking.
He was a fitness fanatic in every sense of the word, said Fr. Arkinson. He spent a lot of time training teams of miners.
He was an avid painter and painted a beautiful portrait of St. Patrick's Church. He also spoke about his computer skills having worked for LYIT for many years.
He spoke of the amazing good job Joe has done locally with St. Vincent de Paul helping those in need, but he was very low key and silent about it. He's done so much good behind the scenes that few people know.
Bro. Patsy spoke of Joe's great determination and will to live despite his terminal illness almost four years ago.
Joe has always remained positive and was grateful for his 54th birthday, he even spoke of recent tragedies where people died in their 20s and 30s, he thanked God for turning 50, he was selfless in every way of the term.
Bro. Patsy ended his homily with the message that was so true from Joe – Never give up on life or on God!
Joe was buried in the adjoining cemetery after Requiem Mass. May rest in peace.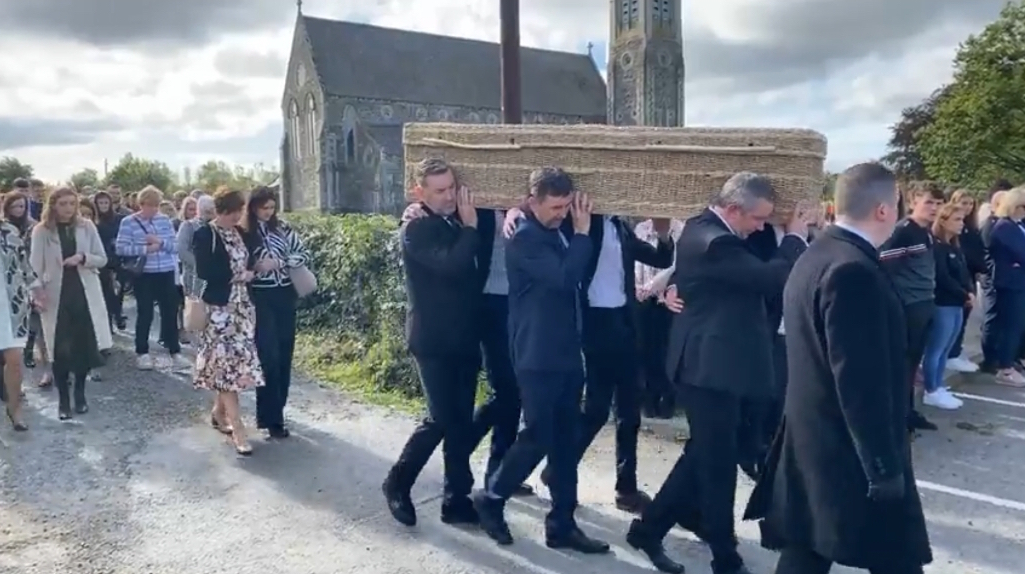 Emotional day as Joe Carlin rests was last modified: September 22, 2021 through Editor-in-chief