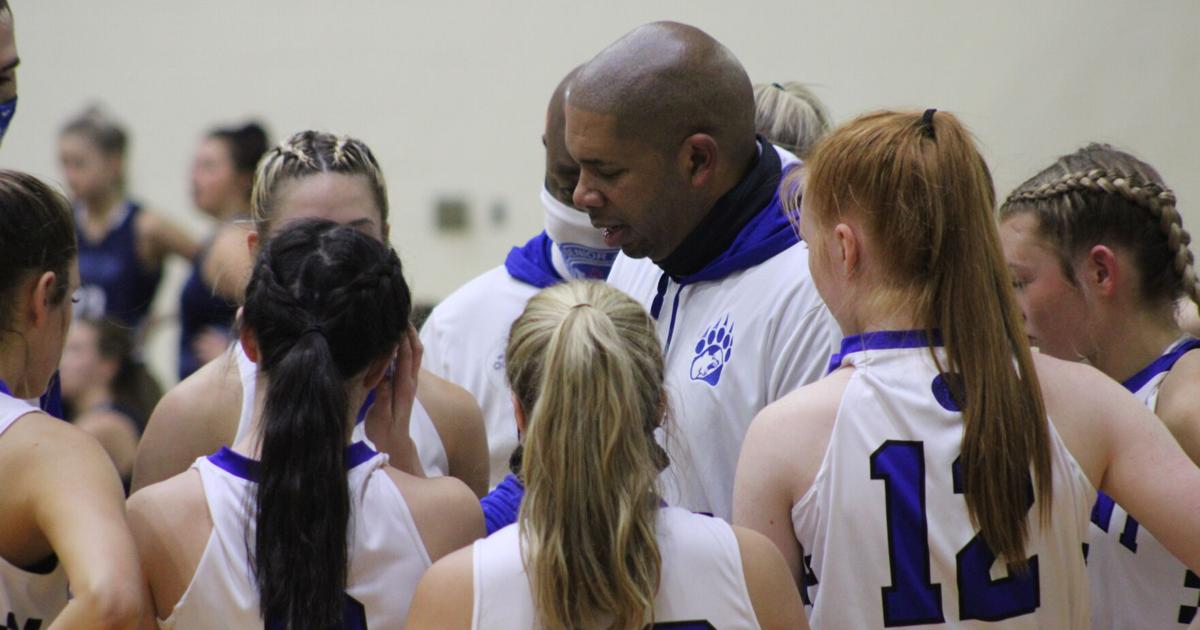 Fairmont Senior continues to dominate the start of the season in victory over the Colts | High school sports
FAIRMONT – Any doubts about the outcome of Fairmont Senior's home game on Tuesday against Philip Barbour were dispelled at the end of the first quarter, as the Polar Bears led 32-11.
After winning their first six games averaging 36 points, the Polar Bears were able to increase their average winning margin against the Colts (4-1), with the Fairmont Senior (7-0) rising to 103-43.
The Polar Bears received double-digit contributions from five players, led by Marley Washenitz's 28 and Meredith Maier's 26. The duo rounded out their stats with eight rebounds, four assists and one steal for Washenitz, and seven rebounds, five assists and five steals. for Maier.
Fairmont Senior was handing out assists early and often on Tuesday, with the team finishing with 19 assists out of 37 baskets, 51% of their winnings. The Washenitz five led the team, while Maier and Layne Beresford each had four.
Emily Starn finished with 18 points, three rebounds and three assists as well as two steals. Beresford had 12 points to go with three rebounds and two steals. Haley Harris had eight, Claira Hager had one and Reagan Blasher had 10 points, two rebounds, one assist and six steals, the team's top.
Thefts were another punctuation point for Fairmont Senior, with the Polar Bears winning 20 takeaways against the Colts. The Bears didn't press all over the court, but put a ton of ball pressure into the half court to force a number of stray passes and other errors.
"Defensively we wanted to work on some things," said Fairmont Senior head coach Corey Hines. "We changed a few things. For us, after a while you have to use these situations to practice and start preparing for the next game. You just want to make sure everyone is playing and everyone comes out injury-free, for both teams. "
Being able to work on aspects of your in-game game plan is a luxury Fairmont Senior has been able to afford often this year. Their closest game was an 18-point victory over Spring Mills, while Wednesday's 60-point margin was another best of the season.
"At the end of the day, whether it's 36 or one, you just want to win the game," Hines said. "I'm glad we have that margin because it helps you put other players in the game and allows us to work on some things that we like to work on in training. Do I expect to beat everyone by that margin? No. But when it does, we'll take it.
And despite the breakneck pace Fairmont Senior has experienced throughout their unbeaten season so far, Hines does see things his team needs to work on.
"We have to work on our communication and our speech," he said. "I never doubt that we play hard, because we play hard, but we have to add that other element. We have to work on our communication.
"As a coach you have to find things that you can work on if you have the mentality to think long term, to think of a championship. The closer you get to Charleston, the more teams get in shape, get better. Some of the things you might do in December, you might not be able to do them in February, until March. "
Hines and his Polar Bears aim to be back in Charleston in March, where they made it to the championship game last season. However, there is still a long way to go to get there, and for a team that regularly crushes their opposition, their specific road can be paved with unique challenges.
"You worry about outside challenges," Hines said. "External situations. Social networks, friends, family. These are the biggest challenges this group faces. Right now, with success, everyone wants to take credit for it. But if these young women understand that they're the ones who are on the ground – whether they win or lose – and that they can keep it within the group and deflect some of the outside obstacles, I think. they will get by.
Fairmont Senior will face Weir at home on Thursday before taking an extended vacation break.