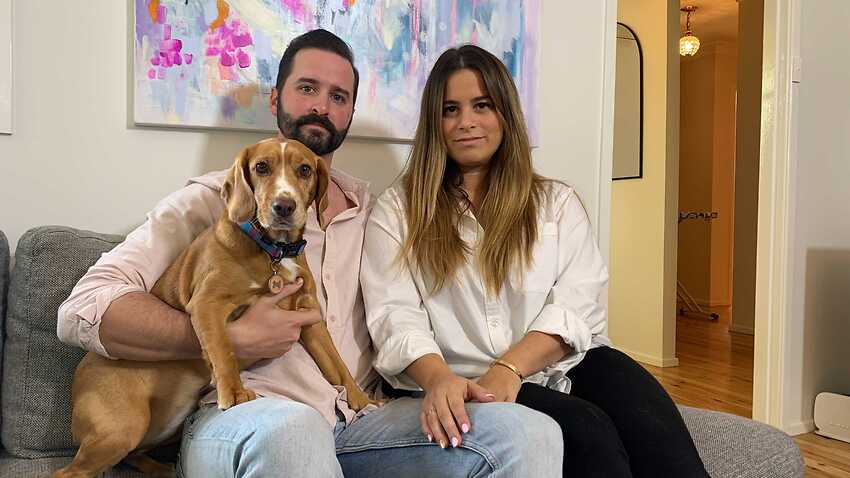 Heartbroken Australians who have miscarried welcome paid time off
Will and Artemis Greenwood, a young couple from Sydney, have been trying to have a baby for over a year now, but they have faced significant challenges.
High school sweethearts have suffered three miscarriages in the past year.
Their third took place on Christmas Day.
Although Artemis' employers supported and gave her time to grieve after the first miscarriage, she had to use three weeks of her sick leave.
"I have sat here crying every day," she told SBS News.
"I was mentally very confused. It was a waste of what my life was meant to be. Our baby is supposed to be two months old right now and you will never forget her.
Will went straight back to work after the first miscarriage. He said his job was good but he needed a distraction.
"I got out of the ER and went straight to work and it was definitely a distraction. I [had this] perceived notion that we just need to roll up our socks and keep going, "he said
One in four pregnancies in Australia ends in miscarriage and most occur within the first 12 weeks, research shows.
Every day across the country, 282 women report pregnancy loss before 20 weeks gestation.
One in three pregnant women over 35 also experiences a miscarriage.
The federal government on Thursday introduced legislation that will add miscarriages to compassionate care and bereavement leave entitlement under the Fair Work Act.
If passed, that will mean two days of paid leave for those who miscarry before 20 weeks, as well as their partners, which Will says is important.
"I think it's really important that the partners get it because they're grieving as well," he said.
"It is not a unique person who is in mourning, it is a team."
He said he believed bereavement leave could have offered him and Artemis validation of their losses.
"It's understanding that it's not just about being physically sick, it's this emotional trauma that people go through. It is this validation that something is wrong.
Queensland Liberal MP Julian Simmonds, whose wife has miscarried, is among government members supporting the bill.
"My wife was back to work the same day, and if we had resumed our time with our family, we would have taken some time to mourn," he told SBS News.
"[This legislation means] time off is available to people and they do not have to negotiate time off with their employer at a time of great sadness.
Miscarriage Support Group The Pink Elephant Support Network has welcomed the introduction of the legislation after campaigning for a change to bereavement leave over the past three years.
"I'm really happy that having this motion will open a conversation that will ensure better support in the workplace for all those affected by pregnancy loss," said Sam Payne, who co-founded the group after discovered a lack of support. after her own miscarriage.
She hopes the change will break the silence and taboo surrounding miscarriage.
"The change for me will be a legacy for the three babies I lost due to miscarriage," she said.
"It is also for the future of my daughter and my son, so if they continue and have a loss in the future, I now know that they will be greeted with validation, empathy and understanding."
In March this year, New Zealand passed its own legislation granting working mothers and their partners the right to three days of paid leave after suffering a miscarriage or stillbirth. It also included leave for people trying to have a child through surrogacy.
Will and Artemis now look to the future and consider trying to have another baby.
Next month, Will is expected to row three marathons on an ergometer to raise money for the Pink Elephant Support Network. He hopes this will raise awareness of the frequency of miscarriages.
"It's about building that conversation and changing that narrative in that we're not unique in this situation," he said.
Artemis said she found solace in sharing her story and helping others, even in her own family, to heal.
"It wasn't until we started talking about [pregnancy loss] that I found out that my great-aunts had miscarried quite a few years and years ago, but nobody really talked about it. Coming from a large Greek family, it was very taboo, "she said.
"For my aunt, it was good to have a conversation with her and make them feel that the next generations will be fine once we talk about it."
Australia's bill is expected to be passed after Parliament's winter recess.
Additional reporting by Abby Dinham.