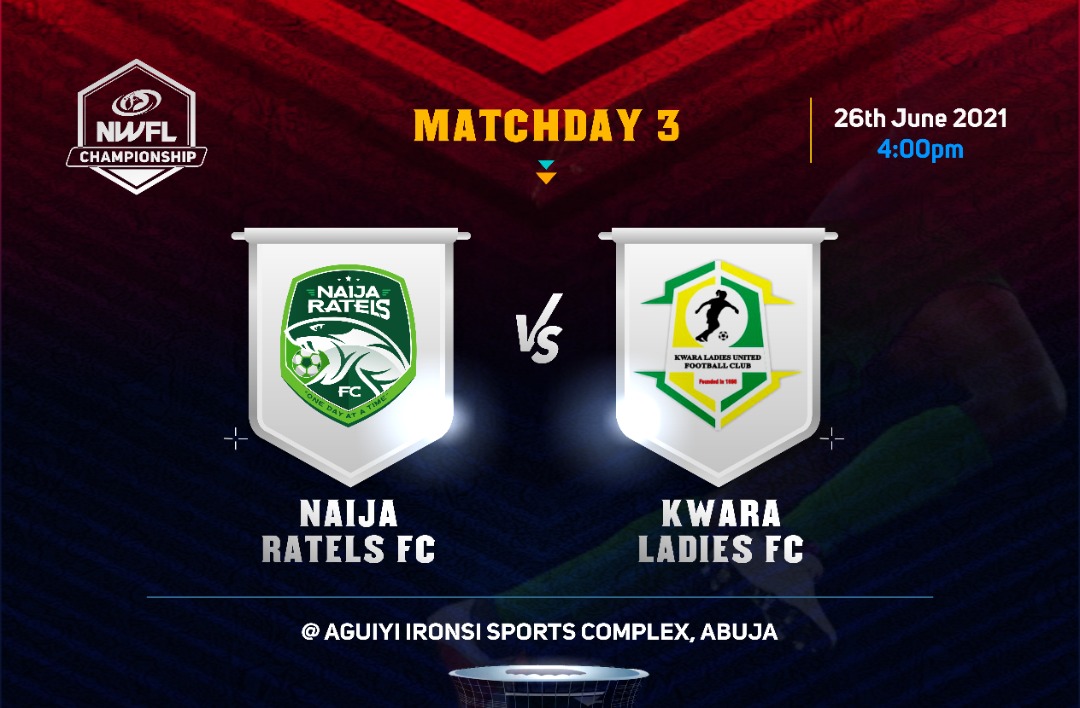 NWFL Championship League: Naija Ratels facing chance to overtake Adamawa Queens – Latest sports and football news in Nigeria
The battle for the two teams seeking promotion to the NWFL Premiership League will begin to take shape on Matchday 3 of the NWFL Championship League at the Aguiyi Ironsi sports complex in Abuja.
As Matchday 3 action resumes on Saturday, following Friday's rest day, Naija Ratels FC have the opportunity to step up to the level of Adamawa Queens or overtake league leaders Adamawa Queens.
Heading into Saturday's matchday three, Adamawa Queens leads the standings with 6 points and +5 goal difference in two games.
Second-ranked Naija Ratels FC have 3 points in one game and +2 goal difference.
With three points in one game and a goal difference of +2, Naija Ratels now has the option of equalizing or overtaking Adamawa Queens.
Naija Ratels will tie the game if she wins Saturday's game against Kwara Ladies by 3-0. If so, Ratels will have 6 points, +5 goal difference and zero goals, like Adamawa Queens.
To shoot for the lead, Naija Ratels must score four unanswered goals against Kwara Ladies, to advance to the same 6 points and a greater goal difference of +6.
In the event of a tie, the Naija Ratels will drop to 4 points from their current 3 points, while the Kwara Ladies will remain stuck in the fourth position they occupied before the first day of rest.
If the Kwara Ladies win their match against Naija Ratels, they will move up to second place with four points above Naija Ratels.
In another match on Day 3, Heartland Queens will face Gallant Queens to claim to keep tabs on one of the two slots for promotion tickets. Heartland must beat Gallant Queens continues to knock on the door of a possible promotion, while Kwara Ladies will pray that Heartland Queens and Gallant Queens end in a draw, they will also fight not to concede three to four goals against Naija Ratels .
If you are in Abuja and the surrounding area, the place to go on Saturdays is Aguiyi Ironsi Sports Complex, Abuja. Because obviously, tomorrow's two games in the NWFL Championship will be very interesting and competitive. The results will help indicate which two teams will join the NWFL Premiership train.