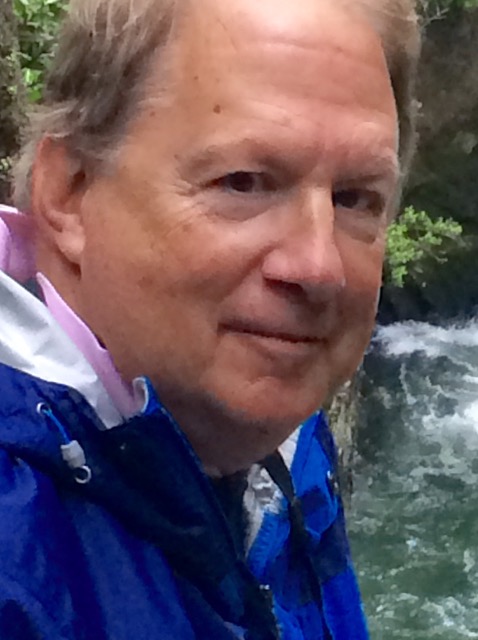 Reverend Tom Lenhart and Castlebay at Wilson Chapel on July 17
Reverend Tom Lenhart will lead the service at Wilson Memorial Chapel on Ocean Point this Sunday, July 17. Jim Swist will be our organist. The famous Maine duo Castlebay will be part of our musical cult. Castlebay weaves together New England heritage with Celtic lands in their ballads; their music transcends time and space. Service is at 9:30 a.m. All are welcome!
Reverend Lenhart graduated from Columbia College in 1968 and Columbia Law School in 1972, where he was a Harlan Fiske Stone Scholar. After graduating, he became a law clerk to a United States District Judge in New York. From 1973 to 2002, Tom worked for the law firm of Shaw Pittman (now known as Pillsbury Winthrop Shaw Pittman, LLP), in Washington, DC. He specialized in litigation and special investigations. In the early 1990s, Tom also taught at Cornell Law School as an adjunct professor.
For more than 25 years, Tom, the son of a UCC minister, has been very active at Westmoreland Congregational Church in Bethesda, Maryland. In 2002, after 30 years of legal practice, he felt a different call and entered Harvard Divinity School, where he earned a Master of Divinity degree in 2005.
Subsequently, Tom was called to be the 13th senior minister of First Congregational Church in Chappaqua, New York, where he served from 2006 to 2013. From November 2014 to April 2016, he served as Acting Senior Minister in Plymouth Church in Brooklyn, New York, a church founded by the Reverend Henry Ward Beecher. In 2018, Tom spent 3 months as senior minister at Westmoreland Congregational Church while their senior minister was on sabbatical. For many years Tom served as Chairman of the Board of Trustees of the Outdoor Church – an ecumenical ministry to the homeless in Cambridge, Massachusetts. He is currently the theologian in residence at First Church in Ipswich, Massachusetts.
Tom's wife, Lynn, is the chair of the Ipswich refugee program. They have three adult children, Amanda, James "JJ" and Abigail, and five grandchildren. Tom has been coming to the Boothbay area for over 70 years and briefly attended school here. He has a cabin in East Boothbay and spends as much time as possible on the water in his boat.