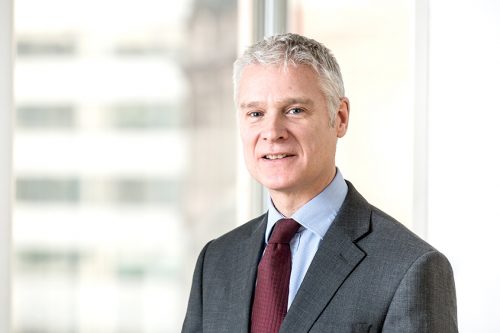 Rise in Revenue Matches Law Firm's Ambition
Leeds-based law firm Walker Morris achieved 10% revenue growth following the launch of its Ambition 2024 strategy in 2021, achieving revenue of over £60m for its latest exercise.
Its latest figures follow four years of growth, with sales up nearly 50% since May 1, 2017.
Managing Partner Malcolm Simpson has developed the company's new growth strategy in partnership with the board, which sees Walker Morris aiming for revenue targets of £70m in 2024 by expanding its capabilities, expanding its offering to customers and investing in its people.
Walker Morris works with national and international clients, with a fifth of its clients headquartered overseas.
He made a record number of lateral hires over the past year, including key hires in growth areas, such as real estate, infrastructure and energy and finance, as well as fulfillment of 21 promotions in 10 of its expert teams.
Walker Morris has launched a sabbatical program as part of a package to provide its lawyers with more sustainable, long-term careers.
Open to any lawyer, from associate to director level, employees who have worked more than two years with the firm will be entitled to up to four weeks of paid vacation in addition to their annual leave, occurring every two or three years.
Simpson said: "While revenue is important, we work very hard to ensure that Walker Morris is an exciting and dynamic environment, where our colleagues can grow and develop their careers.
"With this, we also want to grow our capabilities, expand our offering to customers and invest in technology to support the way we work.
"Our success is a testament to the hard work of everyone in the company. Over the past few years, we have grown as a company and become more forward-thinking, with real ambition for the future.
"I think it's true of any industry that the more ownership and autonomy given to employees, the higher their level of engagement and productivity – the law is no different.
"We have looked for ways to provide this to our employees and have seen real, tangible success for our business as a direct result."