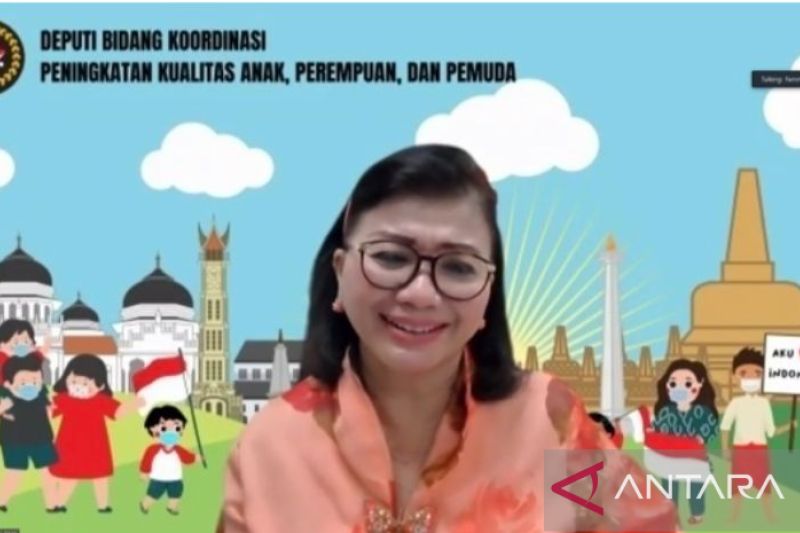 RUU KIA: Ministry backs 6-month maternity leave provision
The RUU KIA will be useful and have a positive impact, mainly from preparation for birth, recovery from birth and exclusive breastfeeding for the baby
Jakarta (ANTARA) – The Coordinating Ministry of Human Development and Culture (Kemenko PMK) has expressed support for the six-month maternity leave provision in the Maternal and Child Welfare Bill (RUU KIA) .
The layout aims to create a superior and quality generation.
"The KIA RUU will be useful and have a positive impact, mainly from birth preparation, birth recovery and exclusive breastfeeding for the baby," said Femmy Eka Kartika, Coordinating Assistant of qualified improvement for children, women and youth in Kemenko PMK. Putri, said Saturday.
Exclusive breastfeeding could help prevent stunting in children, she added.
Related News: Ministry supports KIA bill to promote child development
"Exclusive breastfeeding can optimize maternal health and infant growth and development, while indirectly maintaining productivity and positively impacting family resilience," she said.
Exclusive breastfeeding for six months should also support the acceleration program aimed at reducing the prevalence of stunting, she added.
"As we all know, exclusive breastfeeding for babies can provide various benefits, such as boosting the baby's immunity and helping the baby's brain and physical development," Putri noted.
Related News: RUU KIA: Women's commission welcomes 6-month maternity leave provision
The six-month maternity leave would give mothers more time to stimulate their children, as stimulation from an early age has many benefits in supporting the process of growth and development, she added.
The RUU KIA would also support programs to increase gender equality, especially in childcare, she said.
Article 6, paragraph (2), of the RUU KIA stipulates that fathers are entitled to a maximum of 40 working days of accompanying leave.
"It will certainly underline that childcare is a shared task, by both wife and husband," Putri said.
The proposed six-month maternity leave is part of efforts to improve welfare and uphold the rights of working women, she added.
"After giving birth, women generally go through changes in their bodies, starting postpartum, with different lengths in each woman, to changes in body shape," Putri said.
Psychologically, the six-month leave would give women more time to make adjustments and adapt to biological and psychological changes, she added.
"Additionally, in this condition, women are prone to psychological problems such as 'baby blues' syndrome to postpartum depression, which can last for quite a long time," she noted.
Related News: Minister Effendy hails approval of Maternal and Child Welfare Bill
Related News: Jokowi's visits to Ukraine and Russia are strategic for economic recovery