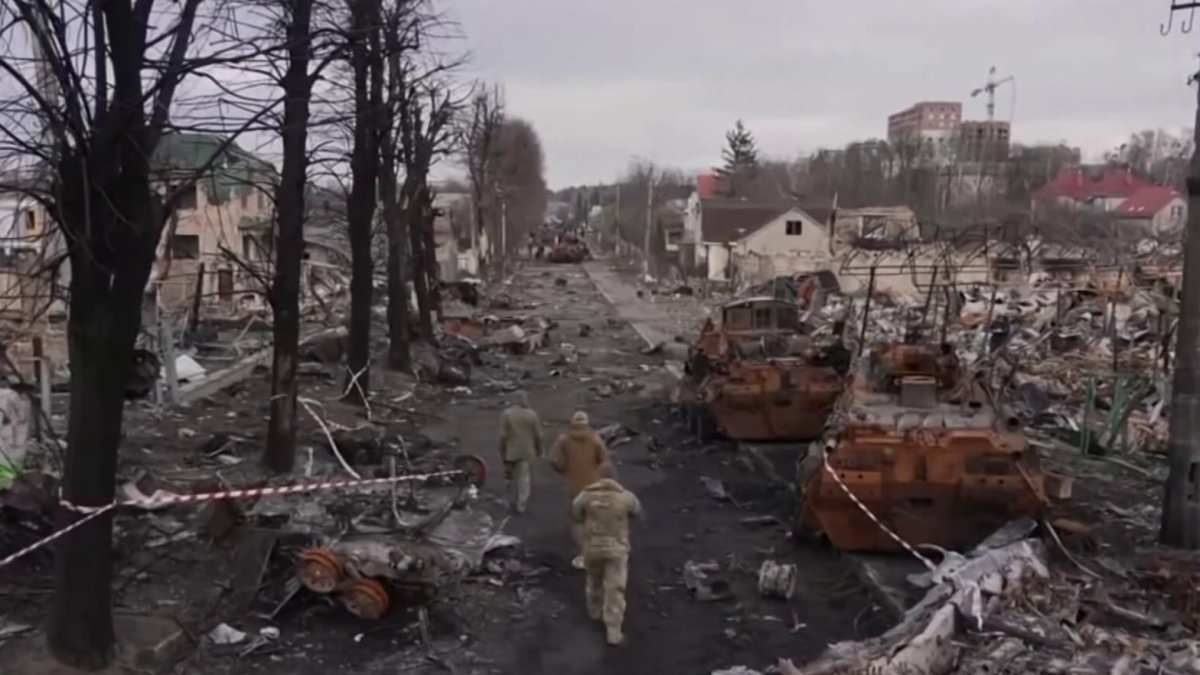 Stanford students to spend final days of vacation in Ukraine – NBC Bay Area
As many college students wrap up their summer vacation, two Stanford students will spend the last days of their break in a war zone.
They are leaving for Ukraine this week to deliver desperately needed aid to those trying to save lives.
Andrei Molchynsky was born and raised in Ukraine and now lives in Canada, and Alex Clark is a St. Louis Army veteran.
The two met at Stanford and quickly became friends. Now they're headed to the war zone in conjunction with the Stanford Ukrainian Student Association.
"[I thought] If I was Ukrainian or if I was in this situation, how would I react and how would I want others to help me? Clark said.
They started Project Independence Day and raised nearly $100,000 by using their backgrounds and connections to find out which supplies will help them the most.
"Almost two days after we agreed to do something together, he received a call from his contacts in Kryvyi Rih, a frontline town about 25 to 50 kilometers from the front line," Clark said. "With a population swelling of people moving from east to west and a population of people injured in combat and finally they said our medical system is collapsing, we need support."
They bought three ambulances and are flying to Europe this week to pick them up. They are also bringing 60 two-way radios.
Their team of six will then drive them across the Ukrainian border and into the town of Kryvyi Rih, Molchynsky's hometown, for door-to-door delivery to those trying to save lives there.
"I think I will be involved in this humanitarian and volunteer effort for months to come, so it's always good to have your own judgment and your own assessment of the situation on the ground," Molchynsky said.
Their goal is to arrive before Ukraine's first independence day, August 24.
Hoping their efforts will help more people survive to celebrate a new kind of independence soon.
"It's symbolism, and symbolism is very important in this war that is so obvious between good and evil," Molchynsky said. "Light versus darkness."
They will post and share their journey on their Independence Day Project Instagram Page.
Molchynsky is also co-president of the Ukrainian Student Association at Stanford, which has raised millions since the invasion began.
He says that in March they chartered a plane with partners and delivered 35 tonnes of humanitarian aid and 600,000 doses of insulin.
Project Independence Day works with USAS, the Ukrainian Freedom Fund and British-Ukraine Aid.