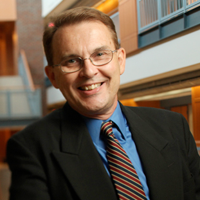 Vanderbilt engineering dean resigns | Education
Philippe Fauchet will complete his term as Dean of the Vanderbilt University School of Engineering on June 30, 2023 and will return to Professorship in 2024 after a sabbatical.
Under Fauchet's leadership, the School of Engineering added faculty and new undergraduate programs, and he assisted in the development of the Engineering and Science Building, among other accomplishments.
Prior to joining Vanderbilt, he was chair of the Department of Electrical and Computer Engineering at the University of Rochester.
Fauchet earned an undergraduate engineering degree in his home country of Belgium, a master's degree in engineering from Brown University, and a doctorate in applied physics from Stanford University.
"Philippe has contributed so much to Vanderbilt through his leadership of the School of Engineering and has strengthened its foundation for future success," Cybele Raver, provost and vice-chancellor of academic chairs, said in a statement. "I appreciate his dedicated service, especially during the many challenges of the pandemic, and applaud the many accomplishments he has made during his 10 years as Dean of VUSE."