WATCH: Kelly Graves, Te-Hina Paopao and Endyia Rogers break down Oregon Ducks' 80-73 women's basketball loss to Utah Utes
The second-seeded Oregon Ducks were fired early from Las Vegas as the Utah Utes won 80-73. The Utes advance to their first-ever trip to the Pac-12 Tournament title game, where defending conference and national champion Stanford awaits.
Kelly Graves, Te Hina Paopaoand Endyia Rogers spoke with reporters after the game to discuss how the struggles in the third quarter of the season continued, as well as how this loss will fuel them heading into the NCAA Tournament,
Join the community
Follow Dylan on Twitter: @drksportsnews
Basketball
WATCH: Kelly Graves, Te-Hina Paopao, Endyia Rogers recap 80-73 loss to Utah in Pac-12 semifinals
Despite the loss, Graves said he believed the Ducks could win "a bunch of games" in March Madness
Basketball
Oregon kicked out of Pac-12 tournament by Utah 80-73 in semifinals
The Ducks took a double-digit lead early on, but a brutal third quarter swung the game away from them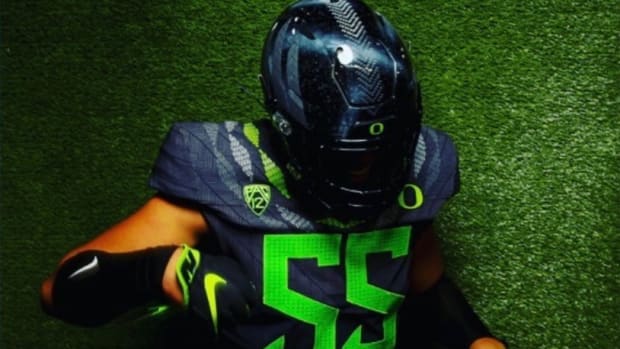 Recruitment
OL 2023 Spencer Fano praises new Oregon coaching staff
The Ducks need to strengthen the offensive line this cycle, and Fano has been on campus before.
Subscribe to our free newsletter to get the latest Oregon Ducks news delivered to your inbox